News
Small improvement of Micro powder mill happens continuously
Date:2018-06-30 10:43
The main parts of
Micro Powder Grinding Mill
are powder separator, grinding roller device, grinding disc device, pressure device, hydraulic station, motor, lubricating station, reducer, shell, etc. Among them, the grinding roller and the disc are directly contacted with the material, which are more easily worn out. Separator is a kind of powder sorting device, which is responsible for separating qualified and unqualified powder, and has great influence on the quality and efficiency of the product. The pressure device changes the grinding roller pressure to provide different grinding strength and consumes a certain amount of electric energy.
The improvement of the grinding part mainly includes the improvement of micro powder grinding assembly, grinding roll, grinding roll seal part, pull rod, hydraulic cylinder, grinding lock valve and other accessories, which directly affect the grinding efficiency of the equipment and the fineness quality of the finished product. The improvement of micro powder grinding parts can guarantee the decrease of the mill's own energy consumption. In addition, we can also reduce the energy consumption of the whole grinding process by improving the speed of the
micro powder mill
and adding the grinding aid, so as to reduce the cost of production and improve the economic benefit of the users.
If you have any interest, please contact us. You can chat with us online, leave messages on our website or call us directly.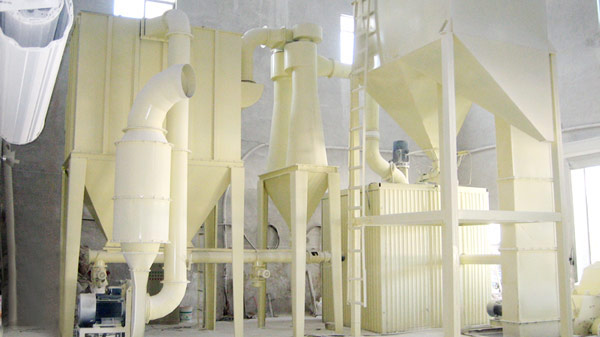 Related News