News
Small tips on gypsum processing plant
Date:2018-07-14 15:45
In recent years,
gypsum processing plant
has been applied in various fields, such as the processing of non-metallic minerals, chemical raw materials, advanced ceramic raw materials, fine abrasives and so on. Faced with many ultra-fine grinding equipment, how should customers choose gypsum superfine grinding mill?
Check that whether the equipment can meet the powder fineness and capacity requirement. The second point is that whether the unit energy consumption is low. The lower the specific energy consumption is, the lower the production cost is. Make sure that the wear of the equipment is small. On the one hand, equipment wear will reduce the service life of the main parts. It will also affect the purity of the product. In addition, good quality control means can ensure the stability of product quality and improve the efficiency of crushing and grading operation.
whether the equipment matching performance is good, and whether the process system is simple. As far as possible, the equipment with good matching performance and simple technology should be selected as far as possible.
If you have any interest in
gypsum processing plant
, please contact us. You can chat with us online, leave messages on our website or call us directly.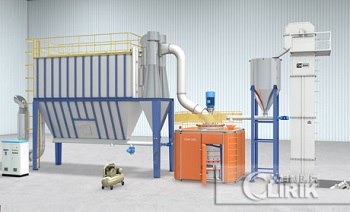 Related News